---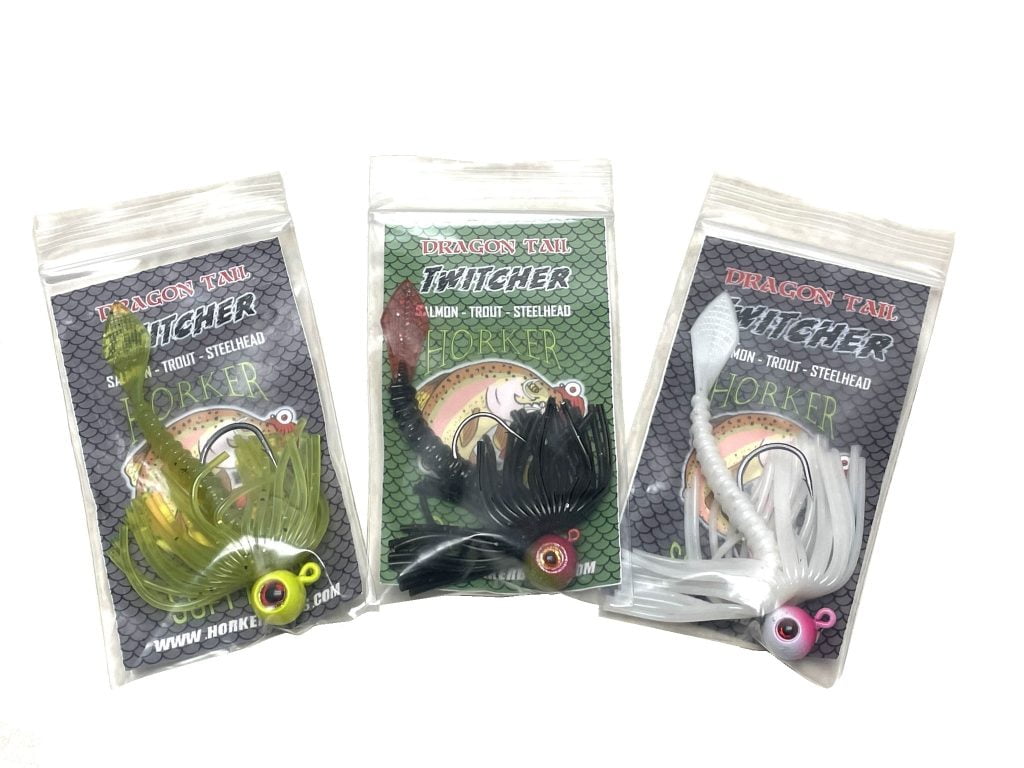 ---
We at Horker Soft Baits have always loved fishing jigs. In particular twitching jigs for salmon and steelehad. Unfortunately, one of the problems we've found on the market was a lack of heavier twitching jigs weighing over a 1/2 oz. Another issue is the ability to apply scent on a jig. If you're ever tried to put scent on a feather jig the feathers get all guncked up and colapse around the hook taking away from the action of the lure. At HSB we're always inovating and looking for better ways to catch fish. After about a year of R&D we think we've found the solution with our new Dragon Tail Twitcher.
Virtually every angler worth their salt know about the effectiveness of fishing jigs. The beauty of our jigs is that when you add scent it doesn't inhibit the action of the lure. Quite opposite actually, especially if you're using an oil base sent like shrimp oil or craw. Oil scents like worm oil, not only enhance the action of our soft bait twitcher but the appearance as well making it appear shiny and revitalizing the colors of the bait. Not to mention the added attraction of the scent.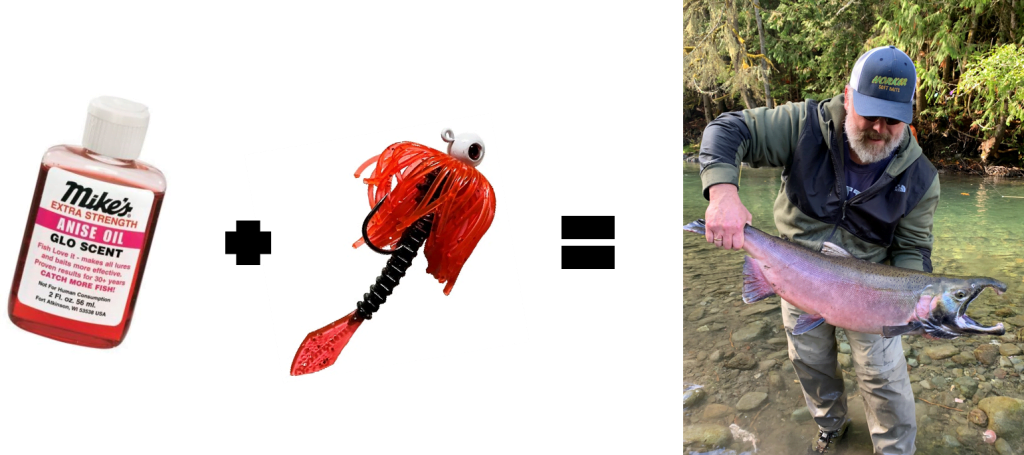 Our new twitching Jigs will be available in the most desirable weights for our Pacific Northwest salmon and steelhead fisheries. The Dragon Tail twitcher will be available with 3/4 oz. and 1 oz. weights in a variety of fish catching colors. We'll also be offering them without the jigs so you can put them on your favorite jighead and fish how you like. We recomment any jig with a 4/0, 5/0, or 6/0 hook. weighint fomr a 1/2 oz up to an ounce.
Here is the initial Colors we'll be offering with more to come soon.