We are proud to introduce our new line of King Conger Eel worm bodies. Attach a lead jig head and you have the perfect lure that is super effective for catching lingcod, rockfish, seabass, strippers, halibut and more. Specifically designed for fishing inshore in waters 50 foot deep and up. Our Eel bodies are a proven winners over and over again for fishing ground fish in the salt.
---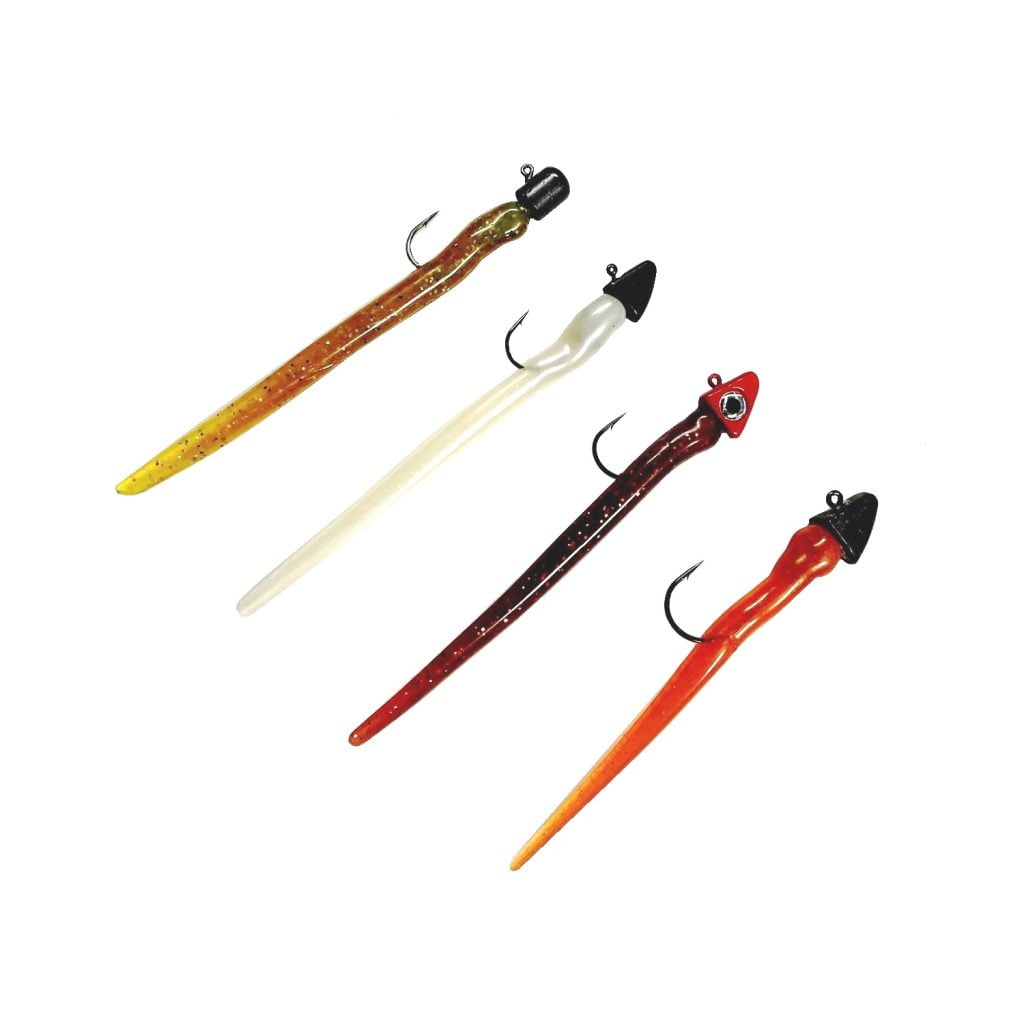 ---
Our initial offering will be a 7 inch Hot Larva Eel bait that can be rigged with jig heads ranging from 3/4 to 4 oz. in weight.   We'll also be offering a whopping 14 inch version in the near future. Our new Eel worms will be avaiable in solid colors and two tone laminates.

Here are a few of the colors we already have available now that can be purchased in our online store.
---
---
We at Horker Soft Baits are dedicated to providing the highest quality soft baits in the industry. Stay tuned for more of the great product coming soon. We're gearing up for a skampi bait as well as a whopping 14 inch twister tail, curly tail grub, and our new Mayhem Steelhead worms.
Order your King Conger Hot Larva Eel Baits today!