We're ramping up for produciton of our new huge twister tail grub for big game fish. This thing is big and we're excited to add this to our catalog. We'll be offers all the same great colors as our 8 inch Twister Bombs only in the much larger size. This will be the biggest bate we manufature and look forward to helping our friends put the monster Lingcod, Halibut, and Rockfish in the boat.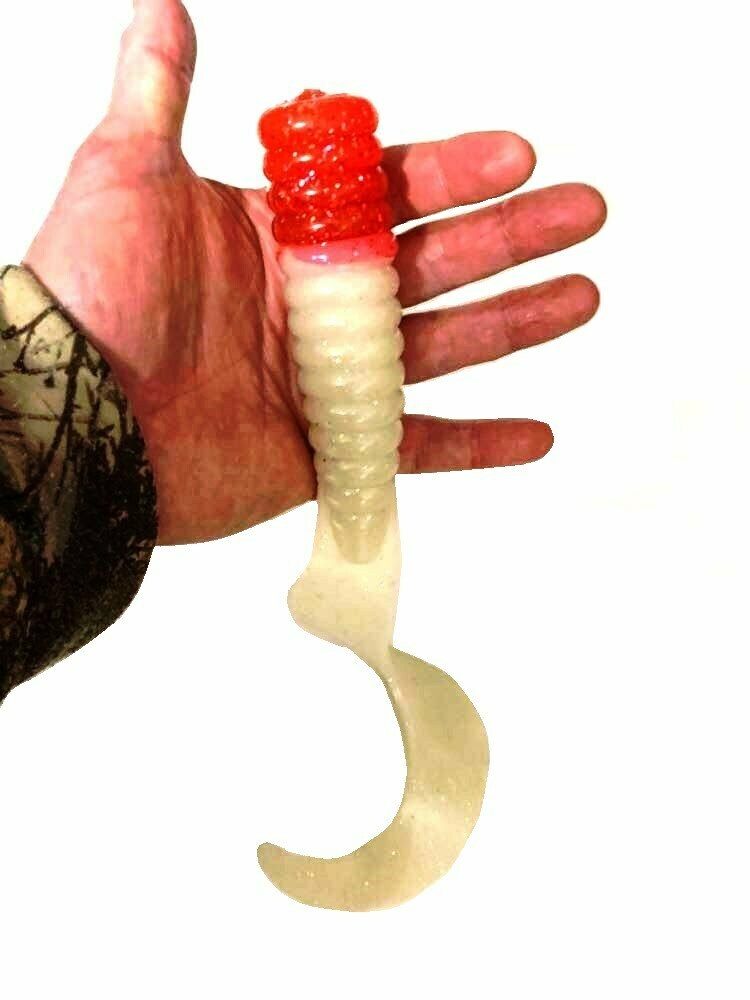 Straight up halibut and Ling o lisous. This bait is a winner.
This bait is excellent for fishing for halibut the deep with heavy weight. Ideal jig heads for this bait is a 10oz to 34oz bullet head jig. Also excellent in shallower water for lincod, and monster rockfish. Grouper, stripers, tarpin and more.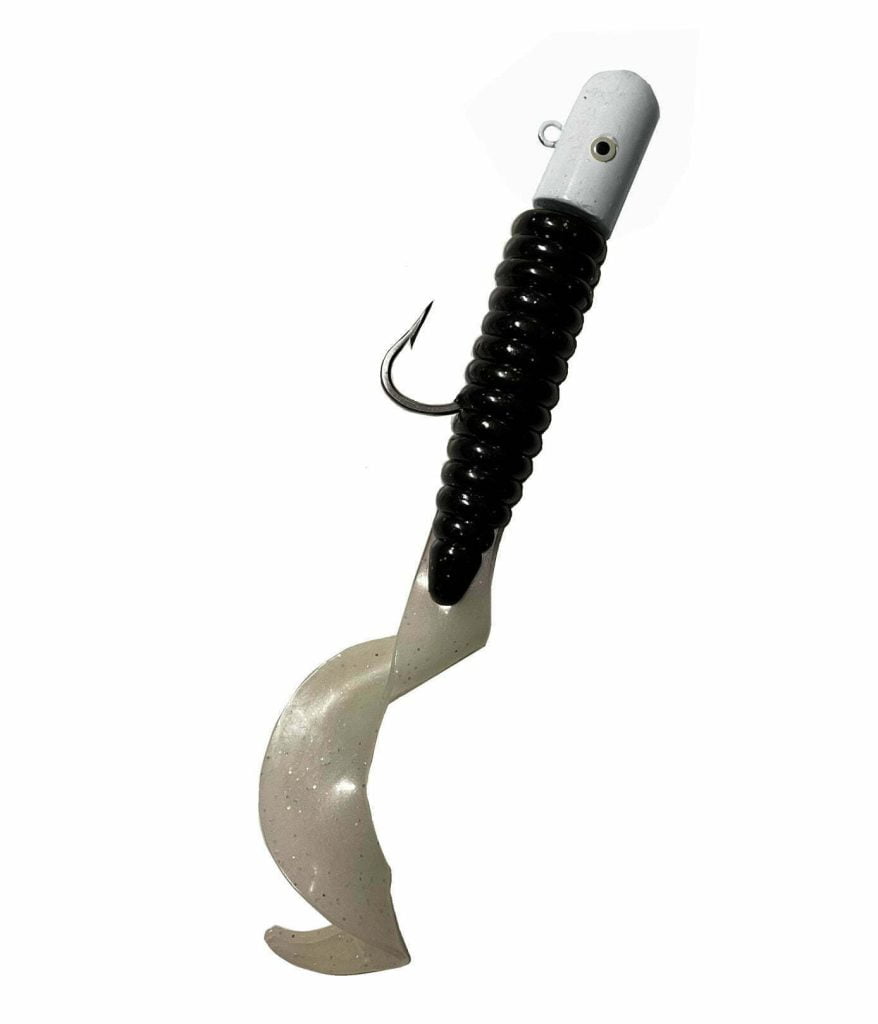 Our new mega Twister Bomb in the largest curly tail grub swimbait in the industry. Contact us today for bulk order deals for all retailers, charters, and guides.