Being based in the Pacific Northwest as a manufacturer of soft baits it was only logical that we would come up with our own line of big game baits. Our goal was to create something perfect for targeting halibut, lingcod, stripers, as well as rock fish. Given that there were very few options in the big box stores, we decided to go big and started pumping out 6″, 8″, and 9″ inch swim baits.
Our initial inspiration resulted in our 8 inch Twister Bomb. Working with our pro-staff we came up with the perfect colorations like Orange, Chartreuse, Pearl, Motor oil and copper. For our initiation we headed to Seward Alaska with our pro staffer and renowned fishing guide Aarron Schmidt of Schmidtys Guide Service.  We loved putting our gear to the test in Seward Alaska and best of all the results were exactly what we expected. Boat loads of halibut for all to be had. The Pearl body with red tail, rootbeer and motor oil were all big winners. The Glittery Pearl Twister Bomb brought home the win with a 200 lbs. monster halibut.
---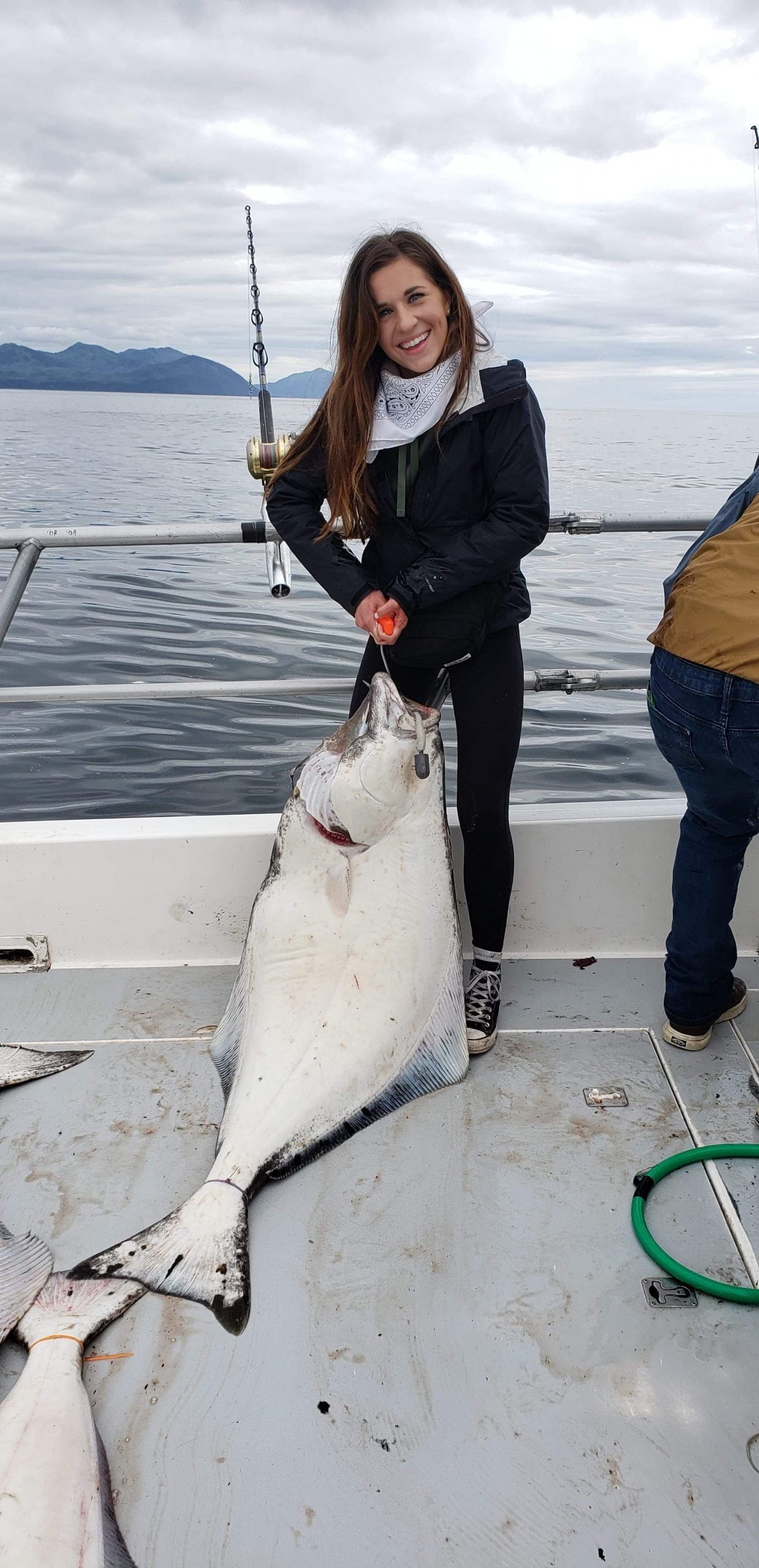 ---
This one got hit on the drop! Once again our pearl white twister bomb was simply irrespirable for this hungry halibut looking to cash in on an easy meal.
---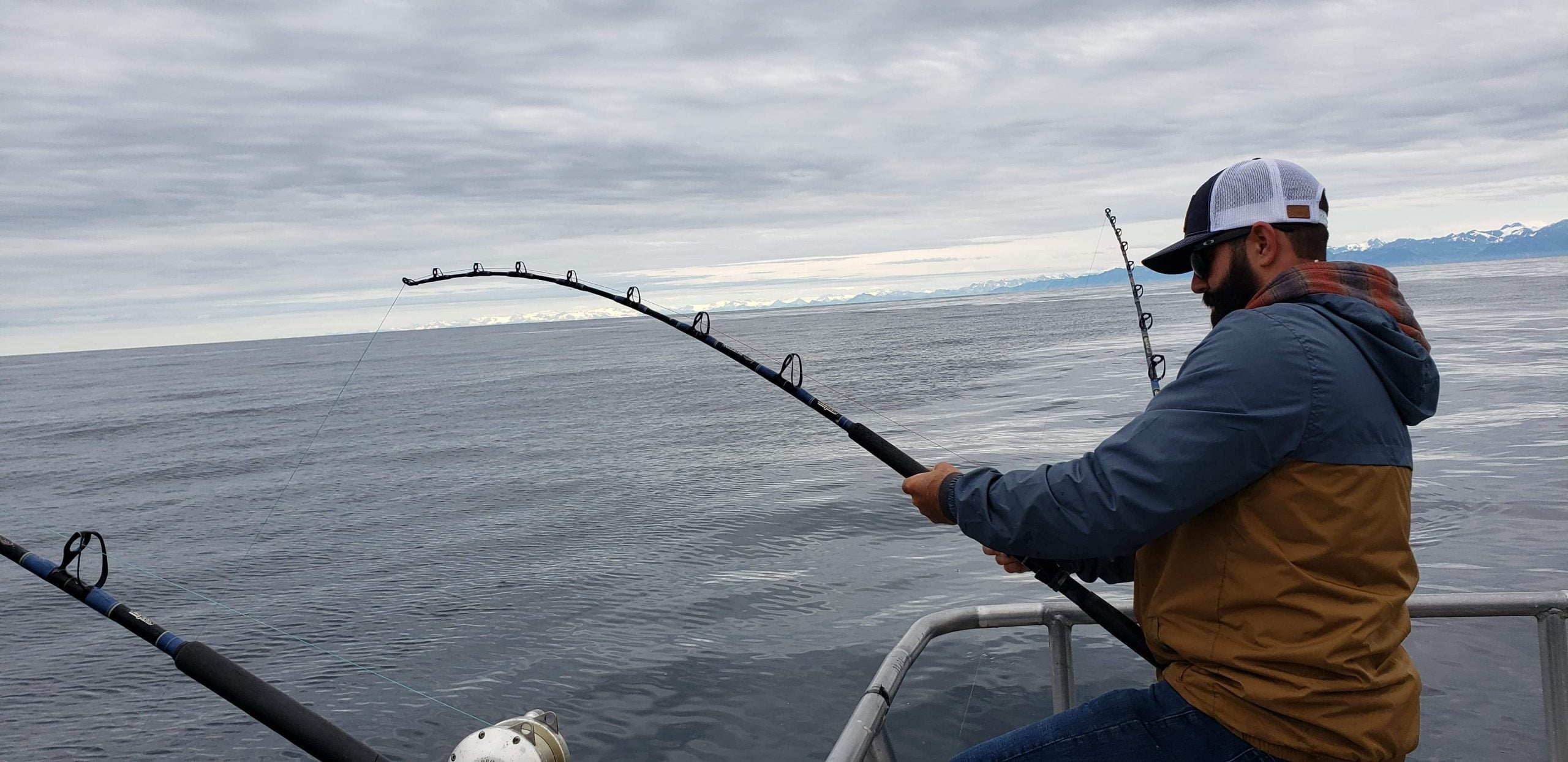 ---
We're all about team work here at Horker Soft Baits.
---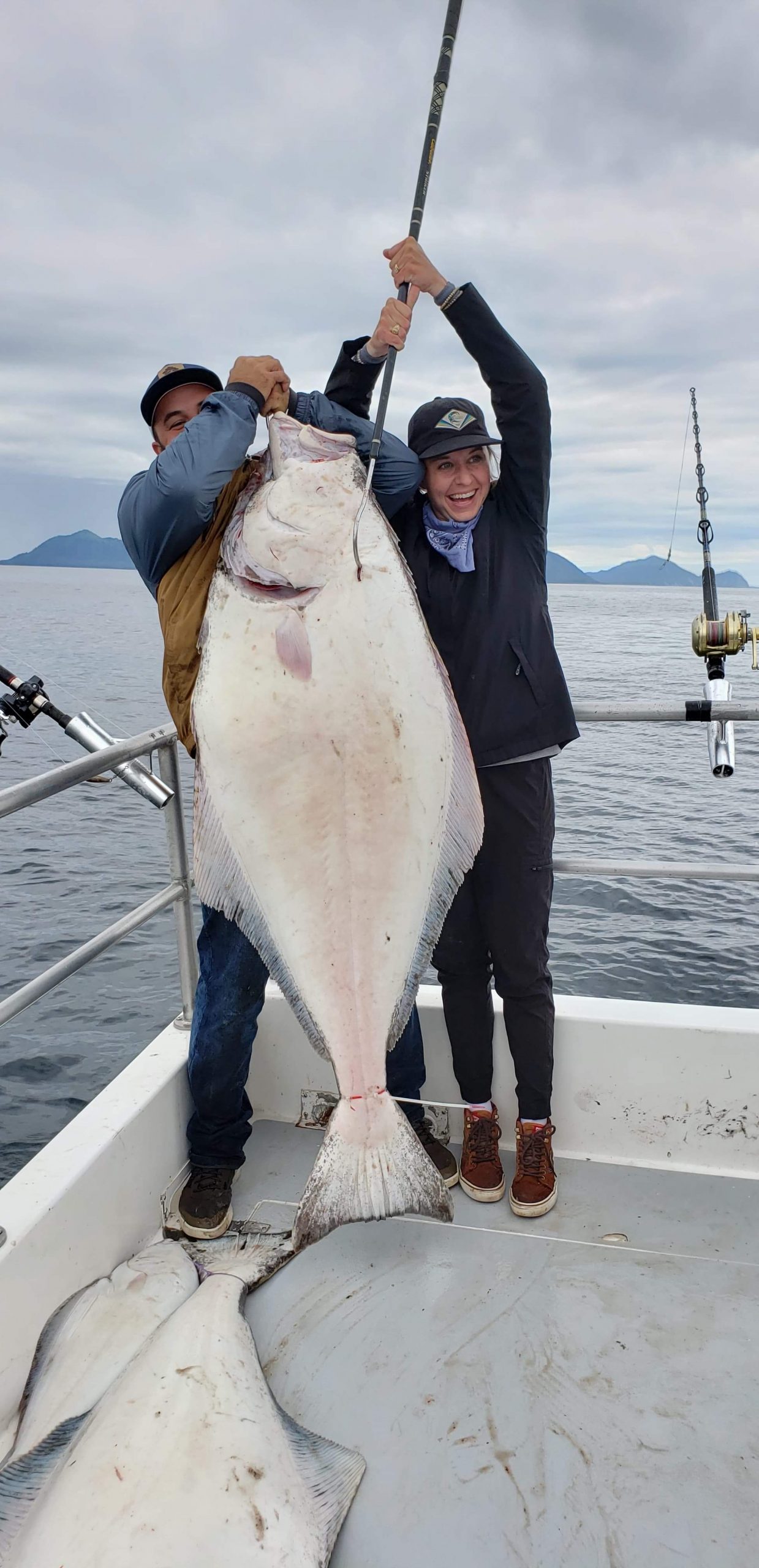 ---
There is simply nothing better than creating a brand new product and being able to celebrate the results. We take pride in our baits and work hard to ensure they catch fish. After all we like putting fish in the boat just as much as anyone and look forward to helping you catch more fish too. Give our now line of Horker Big Game baits and start putting halibut in your boat.